Welcome Art Patrons & Collectors: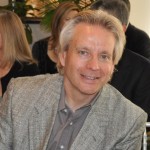 If you would like to receive more information on any of the works depicted on this site, or have questions as to availability, viewing, or purchase, please call or text: (828) 404-6882.
Or email me at:  info@zedlerfineart.com
Feel free as well to contact me for discussions on the creation of commissioned works. I have created many unique custom designed pieces for my patrons over the years.
Physical Gallery Location & Mailing Address:
Matthew Zedler Fine Art
Art Crossing @ Falls Park
300 River Street - Unit 106
Greenville, SC 29601
(828) 404-6882
E-Newsletter Sign-up
For up-to-date information on recent works including discussions on the creative process, plus the latest news on upcoming events, click on link below to receive my personal monthly e-newsletter.