First Fridays Series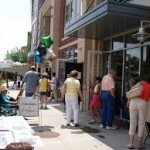 Matthew Zedler is a member of the
"First Fridays"
open studios series in Greenville, SC. On the first Friday of every month, the public is welcome to enjoy later hours at my gallery & studio, open until 9 pm. 
See you then!

 "First Fridays" Mission : 
To promote visual art awareness in our community and provide a venue for showcasing emerging and established artists who add greatly to Greenville's cultural community.
The first Friday of each month visual art galleries and venues are open from 6 – 9 PM. A wide range of art will be represented: oils, watercolors, acrylics, pottery, jewelry, glass works, wood works, photography, and mixed media.
Gallery & Studio New Location
July 1st, 2015 - MZFA Gallery & Studio Opens, Greenville, SC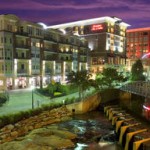 The new location for MZFA  Gallery & Studio is at the
Art Crossing Studios
 in Falls Park downtown Greenville, SC, located at 300 River Street, #106. This gallery & studio will showcase over 40 of my original artworks at all times. Watch for artist receptions, new series, and special events monthly. 
General Studio Hours: Tuesday – Saturday from Noon to 5 pm (with occasional exceptions). Please contact me if you are making a special trip to confirm the gallery will be open. Appointments are also welcome. 
Email: info@zedlerfineart.com or Call/Text: (828) 404-6882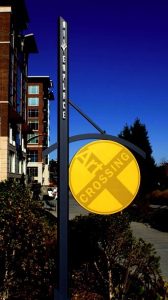 The Art Crossing has more than a dozen studios in which artists can be observed at work. There Greenvillians and visitors may interact with artists who create art on many levels. Come visit the extraordinary art cluster in the heart of downtown Greenville. You will find local award wining artists at work in their gallery/studio as they create fine jewelry, sculpture, realist and abstract paintings, water coloring, drawings, photography, fused glass, batik and mixed media treasures. 
Location: In the heart of downtown Greenville on Falls Park between South Main and Reedy River.